5 Reasons Why to Choose Micro Vision
Innovation & development
Value addition can enhance any product by making end-user processes easier. Our research and development department is working on breakthrough items to address the global problem of small large animal & Equine dental and veterinary instruments, as well as to improve their grooming. We warmly encourage you to participate in the development of new products with us.
Ergonomics & design
Ergonomics is the process of designing goods that are meant to fulfil the needs of technicians and make their tasks easier. All our products are designed to help animals function more efficiently while reducing the danger of harm. The device is long-lasting and dependable, thanks to its ergonomic design. To guarantee that the instruments work properly, CAD designs and simulations are carried out.
Quality
Quality provides assurance and process improvement information to manufacturing professionals. Producing new, high-quality items is a demanding undertaking for a producer. Micro Vision is known for producing higher-quality items using precision equipment and procedures. Micro Vision implement number of quality checks to ensure the Quality of Instruments such as Kaizen.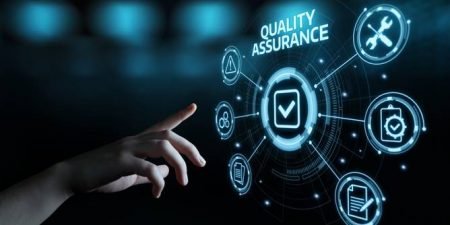 Lead time
The amount of time it takes from the commencement of a procedure to its conclusion is referred to as lead time. Reducing lead time can increase revenue and output by streamlining productivity and improving operations. We have optimized the production process using line balancing, 6- Sigma, and 5S techniques due to large demand. Our business model is made-to-order (MTO), and we can meet deadlines for large purchases.
Customer satisfaction
Money is a by-product. Our purpose is to fulfil the demands of our clients. To ensure the quality of our products, we use quality assurance tools. While operating our customers, we have satisfied customers all around the world. A satisfied consumer isn't someone who just buys from you. A satisfied consumer will remain loyal to you and your company for a long time.
Follow Micro Vision for more insights on Equine!